Make Your Event Truly Special
Private Events
Members can host special events at CCSV. The exclusive mountain location, the lovely ambiance at the Club, the friendly service, and amenities are sure to wow your guests and make for a memorable event.
Choose the Perfect Setting
Special Event Facilities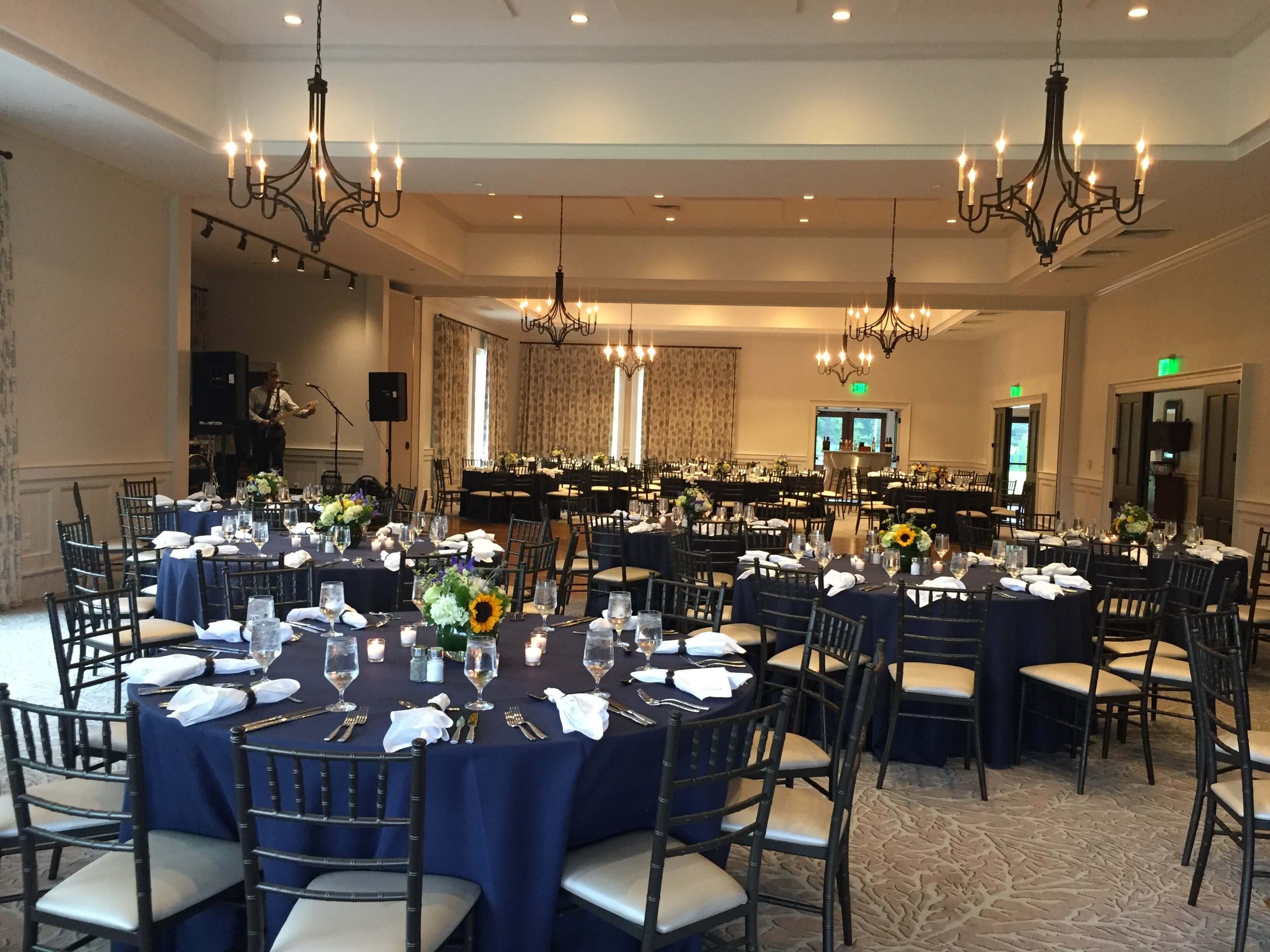 Ballroom
Seats Up to 225 Guests
Our newly constructed ballroom facility is an elegant space featuring a dance floor, an alcove for entertainment and a state-of-the-art sound system providing the perfect setting from weddings to corporate events. This space has a private entry and can seat up to 225 guests. We specialize in a custom experience from room layout to menus.

More Information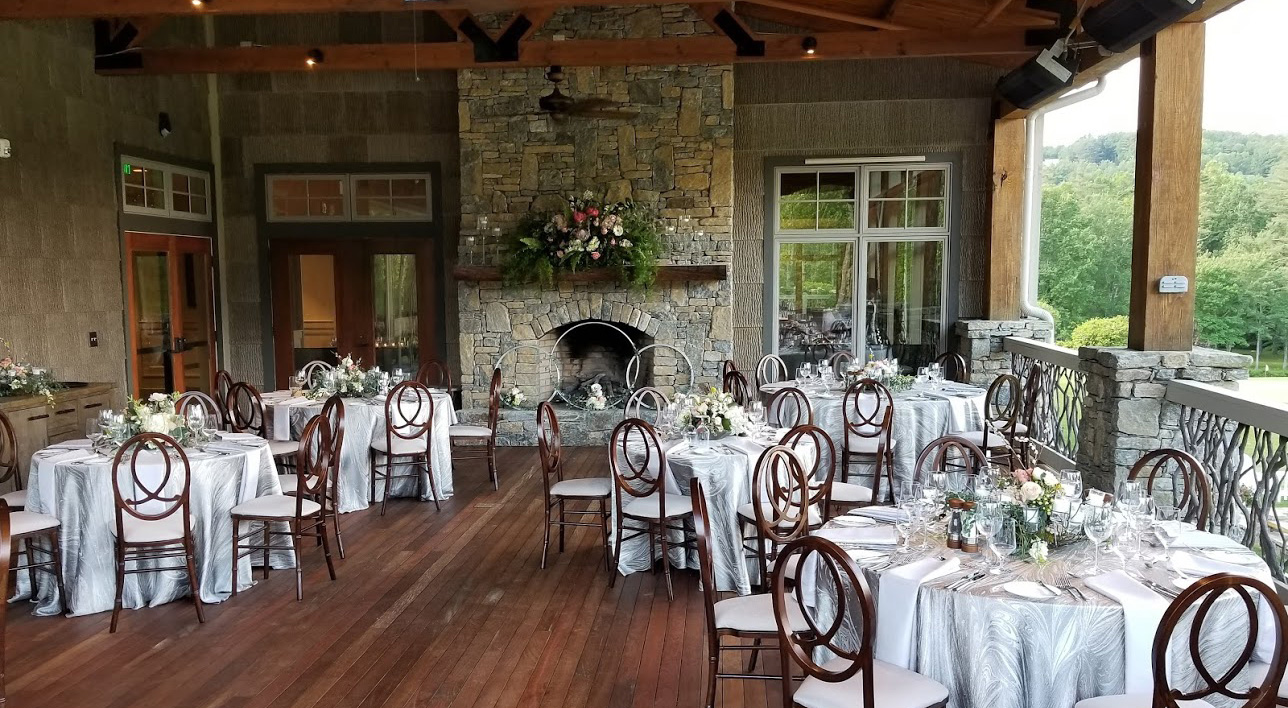 Mountain Veranda
Seats Up to 60 Guests
This large covered deck with a grand stone fireplace overlooks the golf course and croquet lawns with a breathtaking view of Chimney Top and Bald Rock Mountains. This space can seat up to 60 people and is perfect for wedding ceremonies, cocktail parties, and dining experiences. Guests can catch a glimpse of various wildlife including deer, black bears, and hummingbirds.

More Information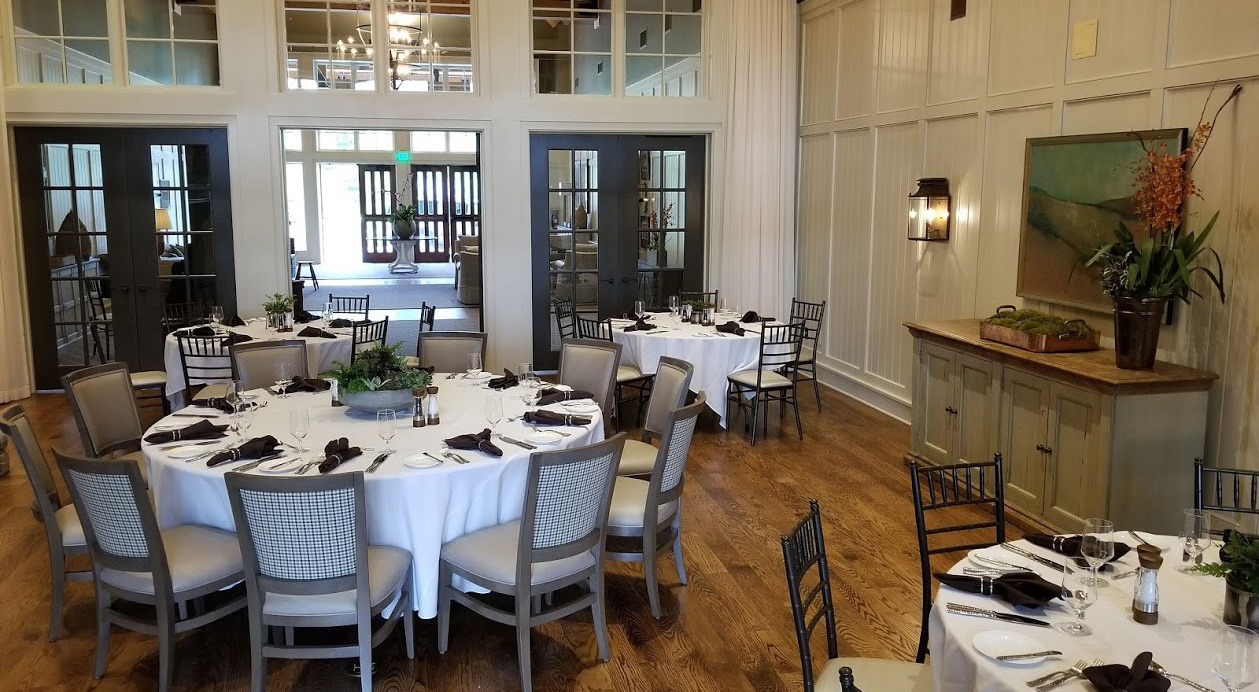 Fireside Room
Seats Up to 40 Guests
The Fireside Room captures the mood of an intimate and elegant dinner party in a cozy fireside dining room. It offers a chance to indulge in the finest pairings of food and wine. The space can seat up to 40 people, the highlight of which is an impressive natural stone fireplace.

More Information


Request Information
Complete the form to find out more.